We develop new machine designs and technically update existing machines and equipment to comply with international standards and norms (GAMP5, CFR.21, FDA, ISO.S.95).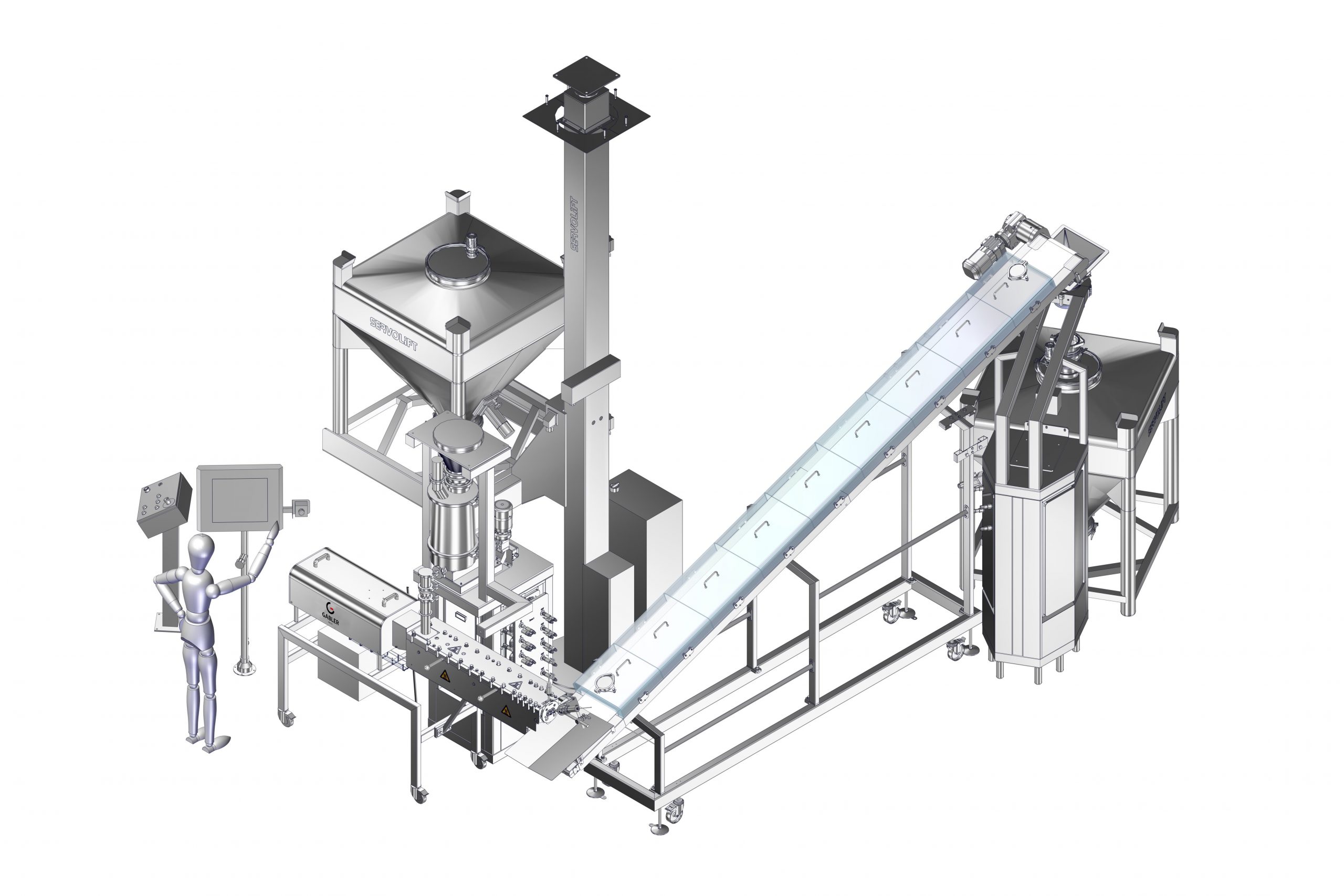 Pellet production lines can be designed for manual or automatic operation. The main components consist of a dosing unit to feed an extruder that produces "vermicelli", which are formed into pellets inside the Spheronizer and then cooled. The pellet production lines can be extended and adapted in numerous ways to automate and optimise the operation.
Components of the line
Main components: Dosing unit, extruder, Spheronizer cooling unit
Extensions: Lifting column, feed hopper, batch portioner, grinder
Capacity & options
5 - 80 kg/h, pellet line manual
5 - 100 kg/h, pellet line automatic
Ex-protection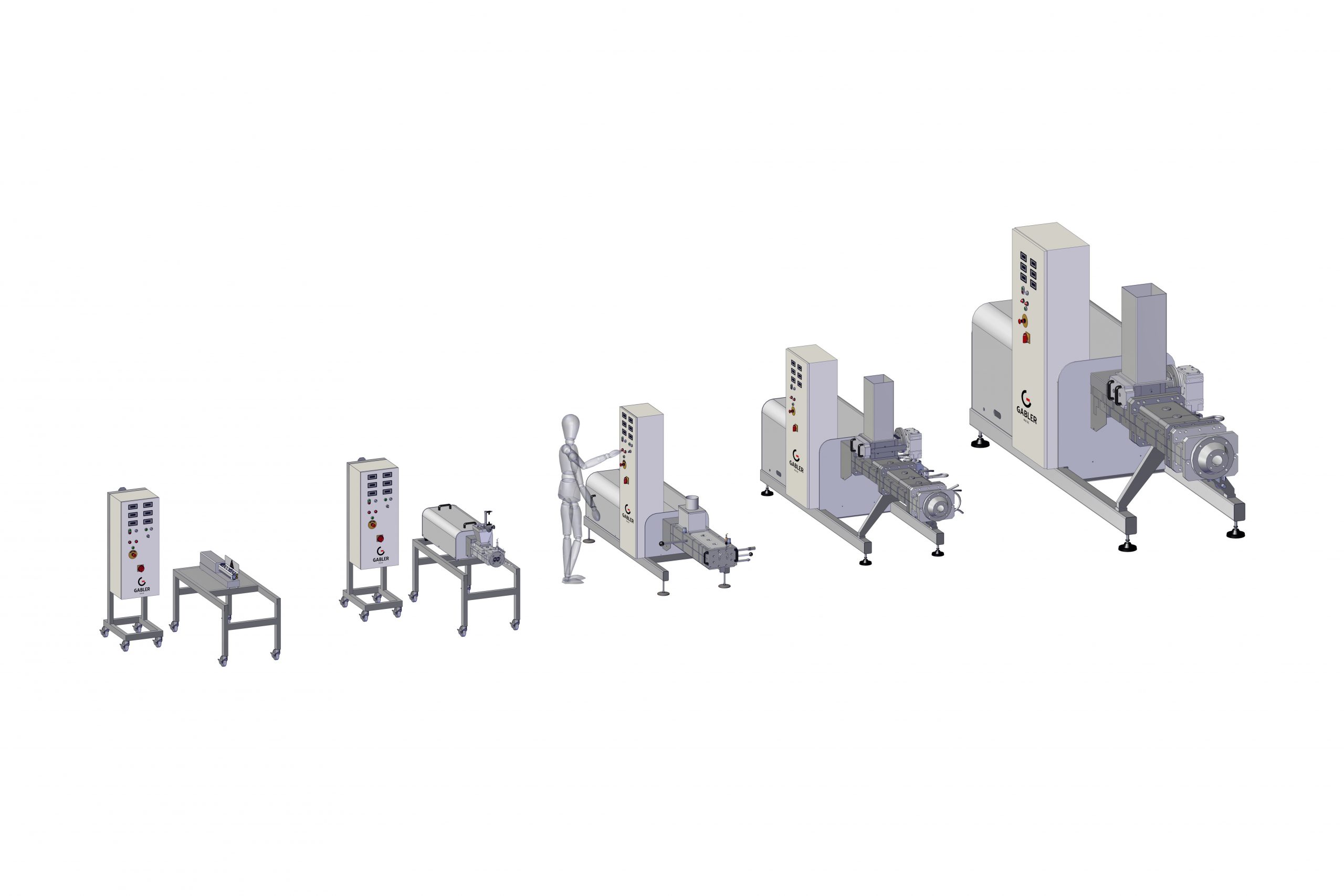 Extruders with independent heating zones according to user requirements provide the required accuracy for each pharmaceutical product. The co-rotating extruder screws can be configured to meet all process requirements. Our extruders range from laboratory models to complete production machines that allow production "upscaling".
Depending on the process, the machines can be integrated into a complete line or act as a stand-alone machine.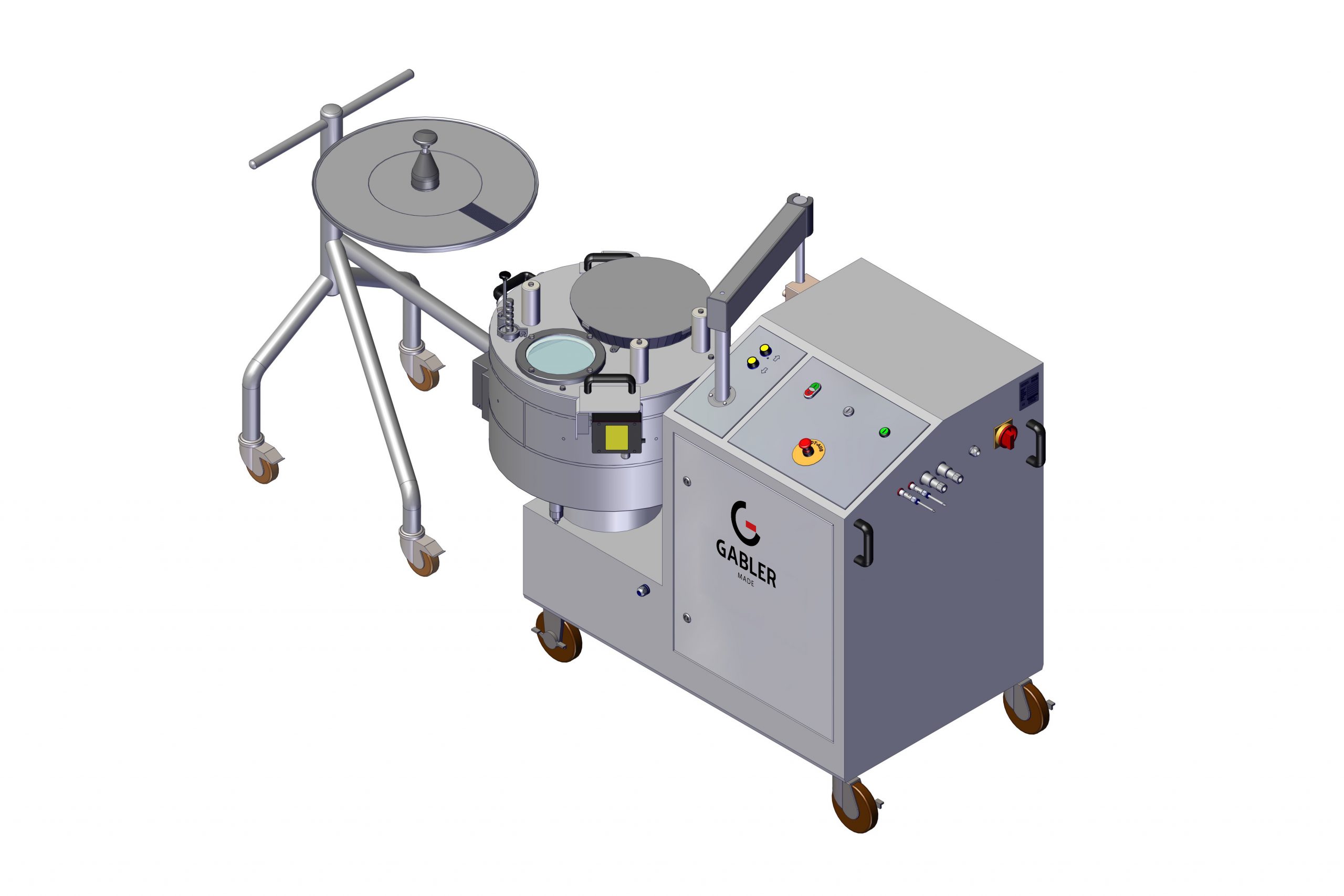 Spheronisers are available from laboratory models to automatic production lines with GMP design for the pharmaceutical industry. Various options, such as explosion protection, offer the flexibility to master any pellet forming process
Production data:
Pellet dimensions from 0.4 to 5mm
Batch size from 0.15 to 6 kg
Rounding time from 1 to 5 minutes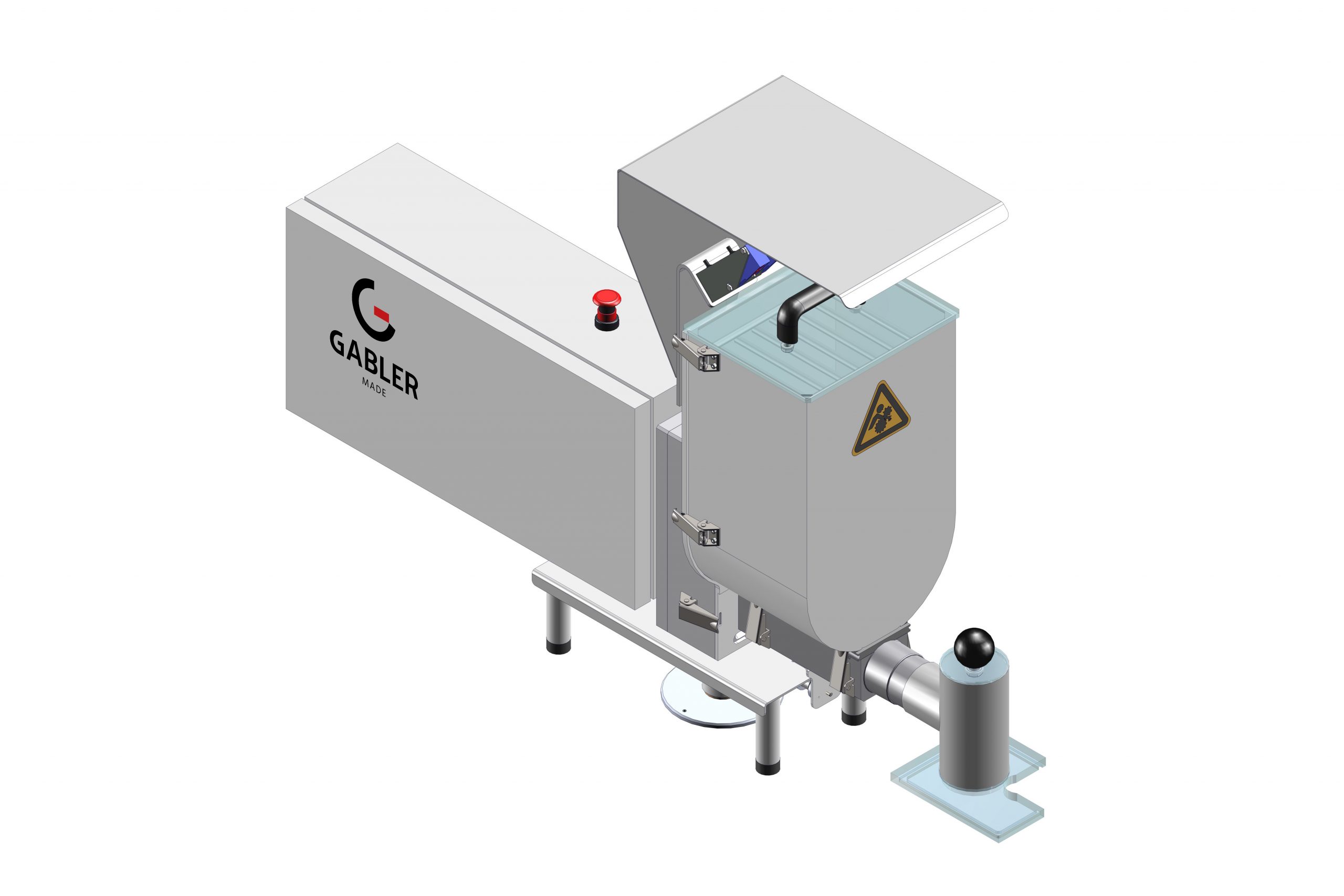 Dosing machines - volumetric- dry or wet powder
The Dosimex volumetric dosing unit is typically used to provide DE-type extruders with a constant supply of dry or moist powder. The Dosimex offers a wide range of possibilities as it can be used as a stand-alone machine, or integrated into the extruder's control system, depending on the application. The GMP design for the pharmaceutical industry makes this machine easy to clean, as the parts in contact with the product can be dismantled without tools.
Capacity:
Output from 10-300 kg/h with dry powder
Output from 5-200 kg/h with moist powder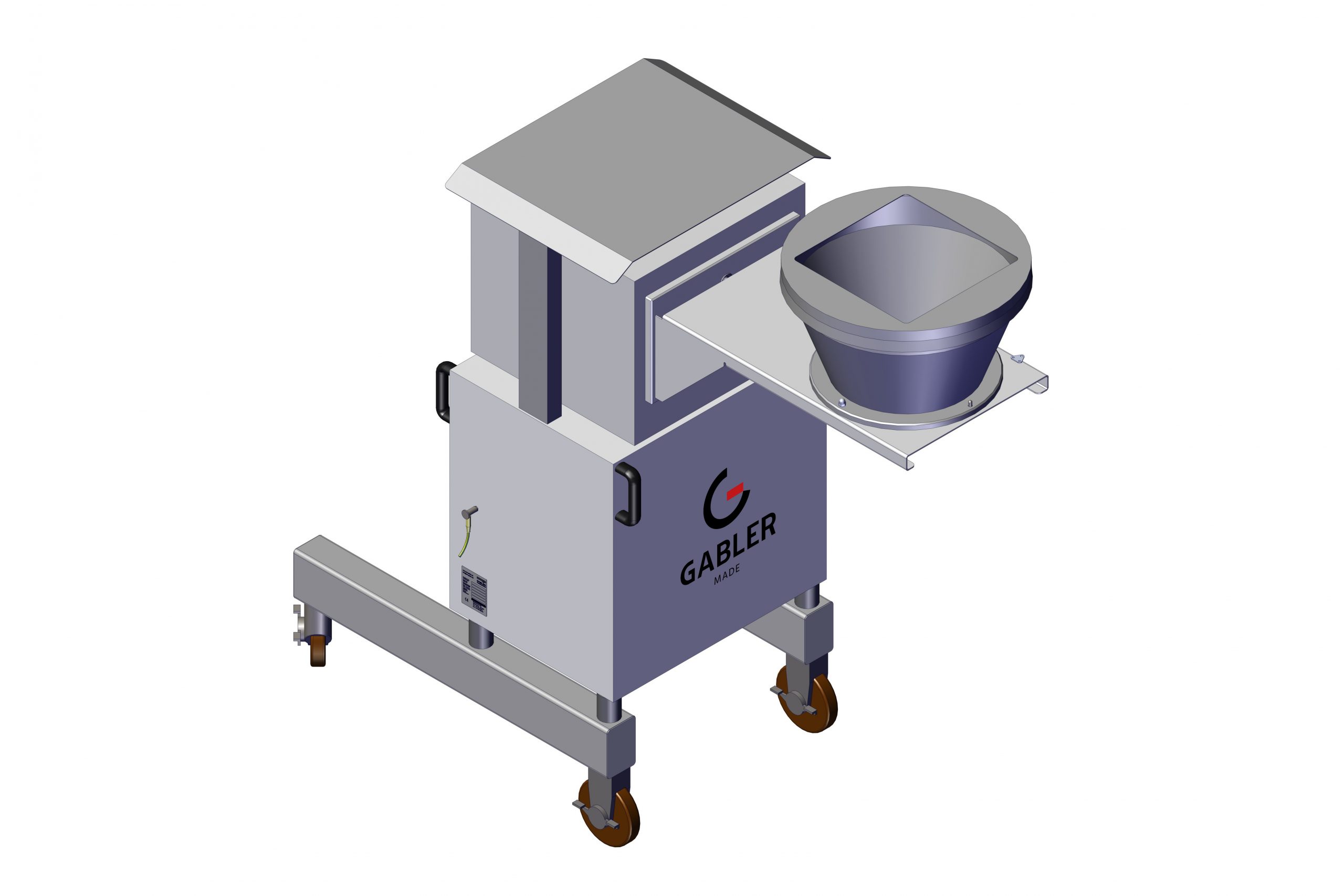 Batch proportioners are part of many pellet production lines as they collect the extruded vermicelli in a hopper, when the required weight is reached they are automatically transported to the spheroniser. The GMP design meets the hygiene requirements of the pharmaceutical industry.
Options
Explosion protection
Heatable funnel
Separate control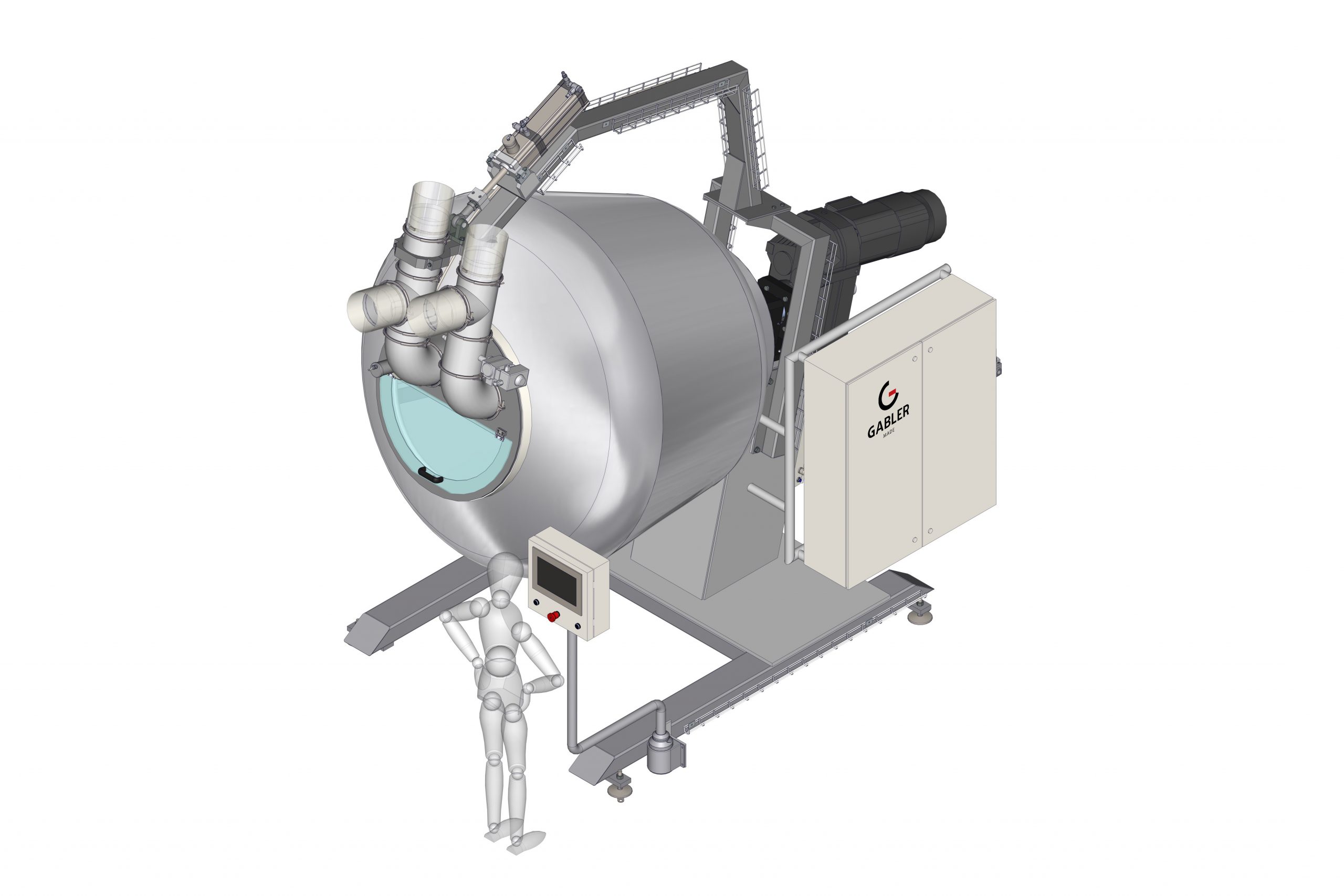 Coating machines - fixed or swivelling - Laboratory coating machines
Gabler supplies fully automatic coating systems with a boiler in onion or pear shape, depending on the application. Our innovative spray technology and extensive drying system ensure the shortest coating times in this sector. Recipe management and individual adjustment or regulation of the coating angle offer various possibilities to improve existing coating processes or test new ones before scaling them up to a production line.
Capacity
from 20 kg to 1000 kg per batch 
Application
Film bearing
Suspenion dragging